Expert Services & Facilities

IVF Treatment in India for International Patients

---
Welcome to India! Wellspring IVF & Women's Hospital is Delhi best IVF and Surrogacy Center where so many domestic and international infertile couples fulfill their dream of having a baby.
"AS PER THE INDIAN GOVERNMENT SUGGESTION AND GUIDELINE, WELLSPRING IVF & WOMEN'S HOSPITAL IS NOT DOING SURROGACY TREATMENT FOR INTERNATIONAL PATIENTS OUTSIDE INDIA."
We are one of India's leading IVF Centers, located in Delhi Gujarat and capable enough to help patients from other countries, who want to do half treatment in own country with local physician and half in India, or a full treatment cycle in India regarding their fertility issues. For our international couple / patients, we have proven tailor made treatment plans to save more time and cost with guarantee of results.
In past years, we had offered best IVF treatment with success to our international patients, and they are happy today that they had found the right destination, you will be the next!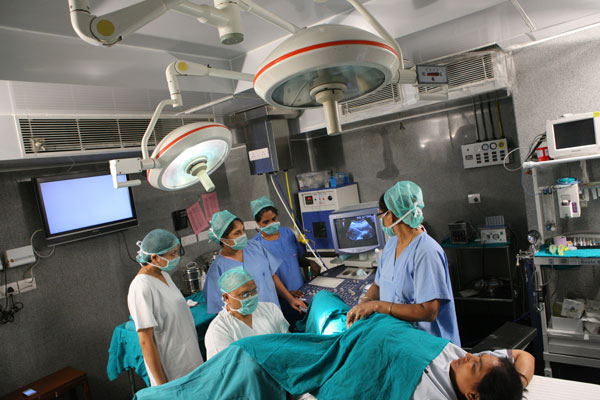 World-class Medical Facilities

---
International patients are attracted to Delhi IVF Clinic because of its world-class facilities and outstanding clinical talent. Moreover, treatment at Delhi IVF Clinic is never delayed due to long waiting queues. Patients get guidance and treatment as and when needed. Additionally, Delhi IVF Clinic assigns a fertility guide to each patient to ensure consistent care of the highest quality and during journey to parenthood with Medicover.
Trained and Experienced Staff

---
Delhi IVF Clinic patients benefit from the many years of experience and high-calibre training that our doctors brings with them. They are recognised globally for their proven ability to help couples realise their dream of parenthood.
Advanced Technologies

---
Delhi IVF Clinic offers the most finest and advanced equipment available today. We are proud to be among the first in India to introduce some of these technologies.
DO'S DURING TRAVEL AND INDIA STAY

---
Keep your I.D., passport and visa documents with you and keep 2 copies of each in a different bag.
Keep all medical records with you and store copies of these records in a different bag.
Keep the contact details of your fertility guide during your stay.
Check with your fertility guide on the climate conditions expected during your stay and pack accordingly.
Be prepared with additional cash to cover expenses in case additional services are needed or your trip needs to be extended. Take the advice of your fertility guide regarding any additional travel or purchases you may want to make while in India.
Check with your bank to see if your credit / debit card is activated for global utilisation. Understand the bank charges associated with overseas withdrawals to protect yourself from expensive charges.
If possible, pay your hospital package online to avoid carrying large amounts of cash or cards. Bank Account details will be provided upon request by your fertility guide.
Take travel insurance to avoid any losses due to travel exigencies like flight delays.
Demand a detailed discharge report along with a "fit to fly" certificate upon completion of your procedure.
---
DONT'S DURING TRAVEL AND INDIA STAY

---
Don't handover your passports, international ID or travel reports to unknown individuals at any point during your travels.
Do not trade money with unknown individuals. Your fertility guide will assist you with your money exchange while in India.
Do not discuss your medical condition or treatment with unknown individuals during your travel to India and while in India.
Do not arrange for any tourism activity with unknown individuals. Your fertility guide will guide you to approved travel agencies who can help with your travel in India. This is important for the protection of your well-being and your cash.
Liquor and smoking are strictly prohibited in all Delhi IVF Clinic facilities. Please respect this rule and help us to maintain a peaceful environment for all patients.
We discourage tipping in our facilities and ask that you respect this when visiting our clinic. A simple note of appreciation for those who've helped you will do.
For more information call us at +91-9810600235 or write to us on newquery@delhi-ivf.com