Surrogacy in India

Whilst surrogacy isn't a donor programme in the conventional sense, it may involve elements of our donor services.

---
You might make surrogacy part of your treatment journey if you have a medical condition that makes it impossible or unsafe for you to become pregnant and give birth. Same sex couples may also seek use of a surrogate host, to help them achieve their dream of having a family.
What is surrogacy?

---
Surrogacy involves a woman becoming pregnant and giving birth to a baby for a couple who want to have a child but can't. The surrogate is the woman who carries and gives birth to the child for the intended parents (sometimes called the commissioning couple).
Examples of medical conditions that might make surrogacy necessary include absence or malformation of the womb, recurrent pregnancy loss, or repeated IVF implantation failures.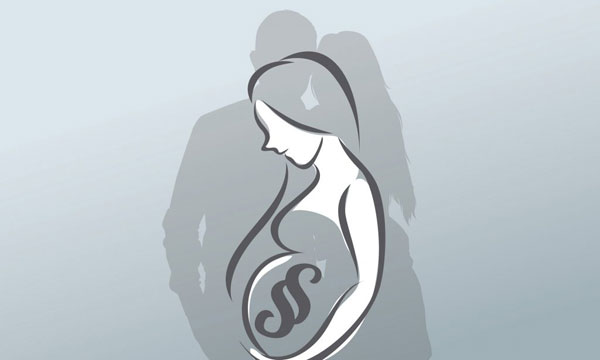 How does surrogacy work?

---
Full surrogacy (also known as Host or Gestational)
Full surrogacy involves the implantation of an embryo created using either:
the eggs and sperm of the intended parents
donated eggs fertilised with sperm from male intended parent
eggs from the female commissioner fertilised with donated sperm
embryos created using both donor eggs and donor sperm
Partial surrogacy (also known Straight or Traditional)
Partial surrogacy involves sperm from a male intended parent and an egg from your surrogate. Here fertilisation is usually done by intrauterine insemination however the surrogate can also undergo IVF.
We can help with surrogate arrangements?

---
Call us at +91-1145991111 or write to us on newquery@delhi-ivf.com
Who is suitable to be a surrogate?

---
Your surrogate must be over 18 years old, in good health with a normal body mass index (BMI) i.e. less than 35, and no previous health or pregnancy problems.
Ideally, your surrogate would already have a family of her own, and have the support of her partner if she's in a relationship. Your surrogate, and her partner if she has one, must fully and carefully consider all aspects of the process including emotional, medical, legal and practical matters – you can only reimburse your surrogate reasonable expenses.
What are the legal issues?

---
Surrogacy is legal in the UK, but certain aspects of the process are subject to specific legal constraints:
Advertising - Surrogates are not allowed to advertise their services.
Commercial brokering - It's illegal for anyone to make a profit from matching surrogates with intended parents.
Parenthood - Parenthood of the child involves complicated legal issues, and we recommend that you seek your own legal advice before making any decisions. It's important to know that surrogacy arrangements are unenforceable in the UK – they are not legally binding.
---
The rights of your surrogate

---
You should bear in mind that:
The surrogate has the legal right to keep the child, even if it is not genetically related to her. Although this is rare, when it does happen it is difficult for everyone, and that is why it's vital that you trust each other and are clear about what's going to happen. Familiarise yourself with the wording of the Surrogacy Arrangements Act, 1985, and discuss its implications with your lawyer before proceeding.
Surrogacy arrangements are not legally enforceable, even if a contract has been signed and the expenses of the surrogate have been paid.
Your surrogate will be the legal mother of the child unless or until parenthood is transferred to you through a parental or adoption order granted after the birth of the child. This is because, in law, the woman who gives birth is always treated as the legal mother.
Your surrogate's husband or civil partner surrogate may be the child's other legal parent to begin with. They will need to complete the appropriate forms, prior to treatment, which state that they agree not to be named as a legal parent of the surrogate child.
At Nurture Fertility we have a legal responsibility to consider the possibility of a breakdown in the surrogacy arrangement. We need to consider whether this would cause serious harm to any child born as a result of the surrogacy arrangement, or to any existing children of you or your surrogate. An appointment with our specialised counsellor is strongly recommended for all parties involved.
Becoming the child's legal parents

---
To become the legal parents of a child born through surrogacy, you may either apply to adopt, or apply for a parental order.
Adoption

---
If you can't apply for a parental order because the above conditions cannot be made e.g. both donor eggs and sperm, or donor embryos, were used in treatment, then adoption of the baby is the only option available to you. If adoption is the path you need, then a registered adoption agency has to be involved in the surrogacy process. This is why it's important to get legal advice before you decide to embark on surrogacy.
Parental orders

---
This transfers the rights and obligations from the surrogate to the intended parents providing certain conditions are met. To obtain a parental order:
The surrogate must give consent at least six weeks after the birth and within six months
The intended parents must be husband and wife, civil partners or two persons who are living as partners and both are over 18 years of age
At least one of the intended parents must be genetically related to the child
At least one of the intended parents must be domiciled in the UK, Channel Islands or Isle of Man
The child must be in the care of the intended parents when the application is made
The court must be satisfied that the surrogate has received no more than 'reasonable expenses'
The genetic father's rights

---
If the surrogate is not married or in a civil partnership, the genetic father can automatically be named on the birth certificate as the second legal parent.
If the surrogate is married or in a civil partnership, then her husband or civil partner will be the second legal parent unless it is shown that they did not consent to treatment.
In some circumstances in Scotland the genetic father can be on the birth certificate despite the surrogate being married or in a civil partnership.
Pre-Treatment Requirements

Counselling - Discussions with a counsellor are required for you, your surrogate, and you and your surrogate together. There are lots of emotional and practical issues surrounding surrogacy for all parties, and couples have indicated that counselling is very helpful in identifying potential issues that they hadn't previously considered. The joint session for you and your surrogate will include discussions around the agreement between the surrogate and commissioning couple.
Legal Advice - It is highly recommended that legal advice is taken by all surrogacy parties to fully explore their individual circumstances and the issues explained above.
Screening Tests - All parties have to undergo screening tests. They help to ensure that infection risks are minimised for everyone, and that some common genetic risks are identified, if they're present. Overall, these tests are undertaken to protect the welfare of everyone involved in the surrogacy arrangements, and importantly any child that may be born. For details of the tests required for surrogacy arrangements, please contact the clinic. An individualised requirement table will be provided at surrogacy consultation appointments.
Welfare of the child check - The background and health of the intended parents is considered in an assessment of a future child's welfare.
Quarantine of Sperm - Donor sperm must be quarantined for a minimum of 180 days, after which repeat serological testing is required. If the blood sample taken at the time of donation is additionally tested by the nucleic acid amplification technique (NAT) for HIV, HBV and HCV, the donor sperm must be quarantined for a minimum of three months, after which a further donor blood sample should be taken and subjected to repeat serological and NAT testing.