TESTICULAR BIOPSY for IVF Treatment in India At Delhi IVF

What is a Testicular Biopsy?

---
A testicular biopsy takes a tissue sample from your testicle for laboratory analysis.
The two testicles are the male reproductive organs. They produce sperm and the male sex hormone testosterone. Your testicles are located in your scrotum, which is the fleshy pouch of tissue that hangs under your penis.
A testicular biopsy can be used to:
diagnose the location and condition of a lump in the testes
diagnose causes of male infertility
obtain sperm for in vitro fertilization (IVF)
There are two different procedures for a testicular biopsy.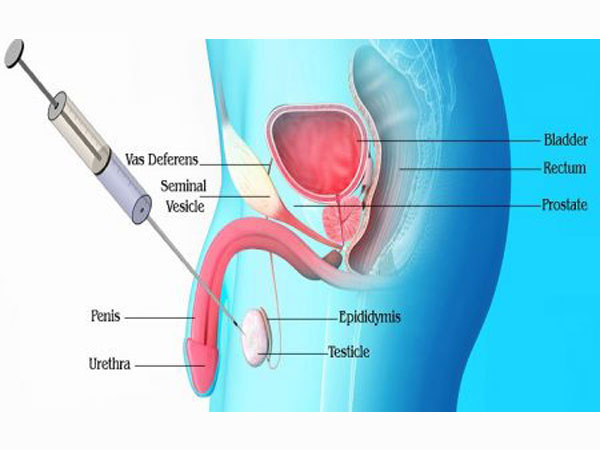 Percutaneous Biopsy
With percutaneous biopsy, a thin biopsy needle is inserted through the skin. The needle has a syringe on the end to collect the testicular tissue. This procedure does not require an incision or stitches. It also is called a fine needle biopsy.
A core needle biopsy is a variation on this technique. It uses a hollow, spring-loaded needle to extract a cylinder of cells. This is called a core sample. A core sample is a larger specimen than one from a fine needle biopsy.
Open Biopsy
An open biopsy is also called a surgical biopsy. Your doctor starts by making a cut in the skin. A cut also is made in the testicle. Then a small tissue sample is taken from the opening and stitches are used to close the cuts.
Diagnostic Uses of a Testicular Biopsy

---
A testicular biopsy is an important tool in diagnosing male infertility. However, it is not the first step. For the initial phase in a fertility evaluation, your doctor will take a health history and order blood tests and a semen analysis.
Semen analysis looks at the quantity and quality of your sperm. The initial semen sample is usually obtained by masturbation.
Semen analysis can identify the following problems:
abnormally low levels of sperm
poor quality of sperm
azoospermia (absence of sperm)
Blood and hormone tests often can identify the causes of low sperm levels. However, when these tests are not conclusive, you may need a testicular biopsy.
A testicular biopsy may be used to:
determine whether sperm production problems are caused by a blockage
retrieve sperm for use in IVF. This is done if sperm are being made in the testicles but are not present in the semen.
diagnose testicular cancer
determine the cause of a lump in the testicles
Preparation for a Testicular Biopsy

---
The preparations required for this test are minimal.
Tell your physician about any prescription or over-the-counter medications you are taking. Discuss whether these medications should be used before and during the test.
Certain drugs may pose a special risk during the procedure. These include:
anticoagulants (blood thinners)
nonsteroidal anti-inflammatory drugs (NSAIDs), including aspirin or ibuprofen
any medications that affect blood clotting
If you are receiving general anesthesia, you will need to fast from food and drink for at least eight hours before your test. If you are given a sedative to take at home before the biopsy, you will not be able to drive yourself to the procedure.